We reject the convention that buildings do not perform as promised. We work to minimise energy in use and ensure that performance design is upheld in the construction phase.
Service
Passivhaus Design
Passivhaus is the only energy standard that guarantees the performance of your building. We have 10 in-house Passivhaus designers that have cross-sector experience in designing successful certified buildings. Our team is trained to assess buildings in the Passive House Planning Package- (or -PHPP), an energy balance and planning tool developed by the Passivhaus Institute in Germany. This ensures that your project is providing the correct information for certifiers throughout the design process.
Visit our Passivhaus section of the website to view a selection of our certified projects.
EnerPHit Design
EnerPHit is the Passivhaus certified equivalent for retrofit projects. The Passivhaus criteria for EnerPHit is slightly adjusted to make certification more attainable in existing buildings. Nevertheless, achieving the standard requires detailed understanding of existing building typologies and historical buildings and a high level of skill in solving thermal bridge issues that can not be designed out.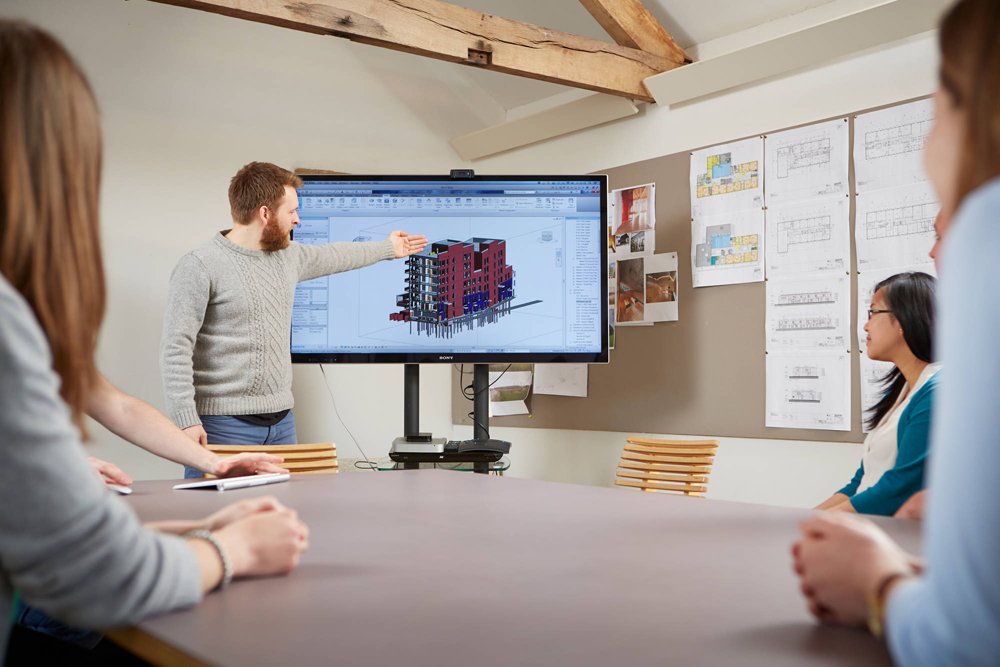 BIM to Passivhaus Planning Package Coordination
Leading the way in technical design and BIM, Architype have developed a series of workflows to integrate Passivhaus and Revit to ensure accurate inputs into the PHPP and ensuring Passivhaus certainty at the earliest stages of design. We have worked closely with certifiers to ensure a fluid flow of information that is clear and supports the Passivhaus design and certification process. This ensures we are efficiently enhancing our designs and giving the most accurate predictions to the PHPP process. Take a look at our Passivhaus School Ysgol Bro Hygdden to learn more about how we use BIM and PHPP.
Delivery Support
Budget and contractual arrangements often mean that quality design can be undone in the construction process. Many contractors have been building in the same way for a long time, so doing something different to improve quality and performance can be a tall order. The Architype technical team work closely with contractors to guide them through the build. We have worked successfully with large national and smaller family run contractors to achieve the highest standards in construction including the Passivhaus standard.
As part of this service we offer; lessons learned workshops, trades person training, Passivhaus inductions, regular tool box talks, implementing an on site champion to uphold quality and establishment of Passivhaus quality systems.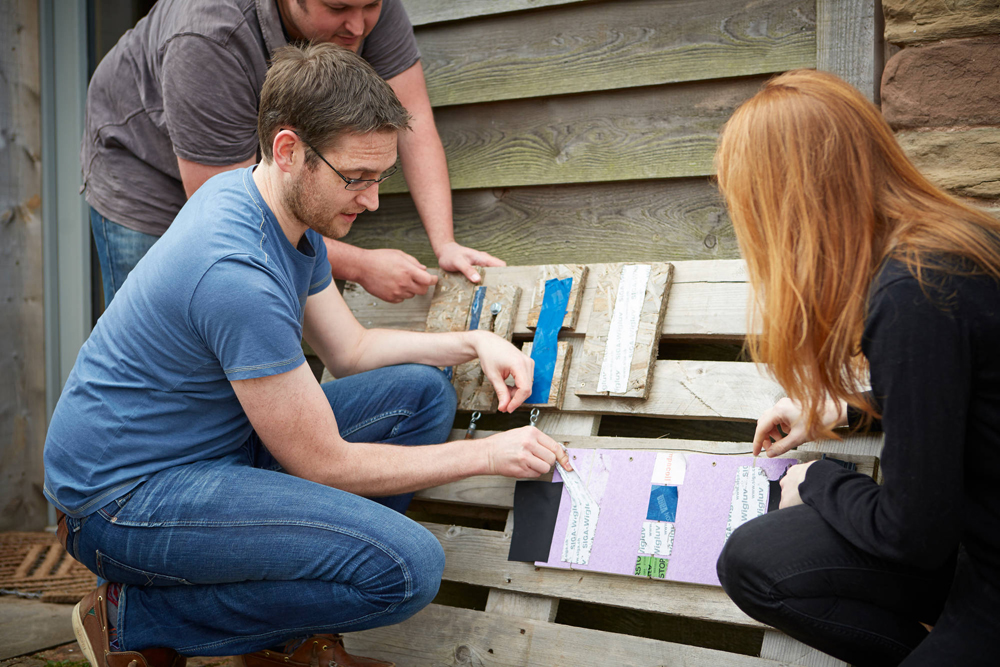 Specification Detailing Support
Good design in the early stages underpins building performance and experience tells us that detailed design and specification is paramount in closing the performance gap. We have refined details and tried and tested hundreds of products; we know what works and we know what doesn't. Having support to ensure that you have the appropriate detailing and specification on your project can be the difference between average performance and exemplar performance.
Building Services Concept Design
Designing building services that compliment an energy efficient design is critical to the success of a building. We partner with trusted specialists that have experience and understanding in how to design building services effectively, thus avoiding unnecessary complication and the undermining of the building strategy.
Strategic Electrical Lighting Design
We are concerned with developing a strategy that reduces primary energy across the board. Once the strategy for the building fabric is in place, electrical loads will usually be the biggest contributor of operational carbon. A smart approach to lighting is an important part of limiting unnecessary electrical loads. Designing an array of lighting options that mean light is used topically and not wasted is a key approach to a successful strategy, as well as specifying the most energy efficient technologies in lighting. See our project for The Enterprise Centre, that was highly commended in the Lighting Design Awards 2017.