The Willows Primary & Special School
Wolverhampton City Council
Project Outline
The Willows provides a state-of-the-art conjoined school facility for a single form mainstream primary, and an all through special needs school with sixth form.
The new special needs wing provides specific facilities for SEN pupils, which includes a hydrotherapy pool, special sensory rooms; a snoezelen, soft play rooms, therapy rooms, nurse facilities and specific classrooms with integrated ceiling hoists and specific heating needs. The extensive 6,500 sqm is designed to accommodate and support a wide range of users of inclusive of ASD (Autistic Spectrum Disorders, SLD (Severe Learning Difficulties), and PMLD (Profound and Multiple Learning Disabilities). To respond to the additional brief requirements, associated community facilities with daytime access to meeting rooms and multi-purpose halls for dance and youth groups have been designed into the facility.
Timeframe

On Site / Jun. '07
Completion / Jun. '11

Gross Internal Floor Area

6,500 sqm

Construction Type

Timber Frame with Local Brick Cladding

Costs

Total / £15,000,000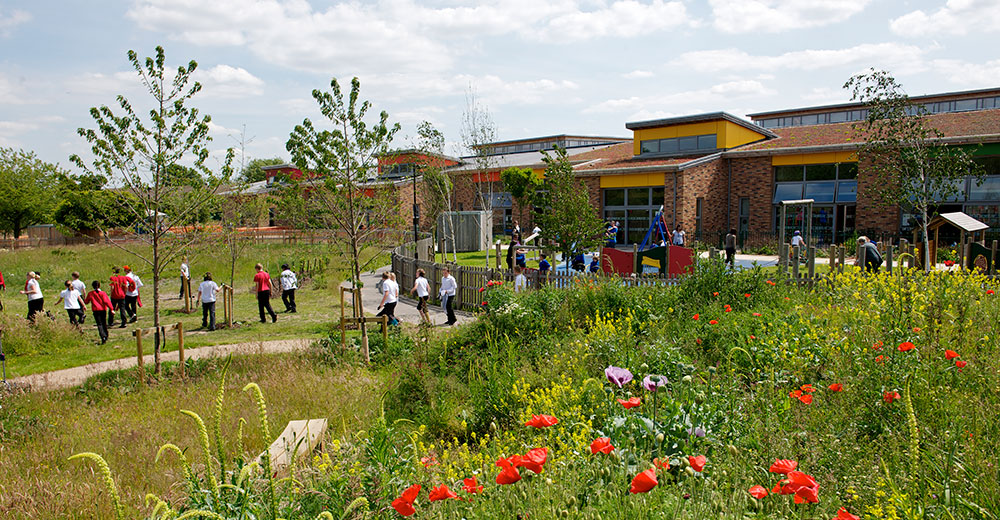 An extensive consultation programme brought the two separate school communities together resulting in an inclusive design that incorporates shared resources and sensitive adjacencies. This includes the location of the early years group areas of each school in close proximity to one another and a proposition to share a main hall and administration area. Achieving this arrangement involved building trust with the different governors, teachers, parents and pupil populations, before bringing them into a shared forum.

'Two Schools Become A Super School'
The Willows demanded the need to design in consultation (not committee) to bring together two schools (a mainstream primary and a special education needs school for pupils suffering from PMLD, SLD and ASD) into one facility. Their differing teaching pedagogies, their range of abilities, the need for flexibility, integration and security that kept all pupils safe and in a friendly, non-threatening environment whilst offering opportunities for them to come together to participate in group activities, performances and daily lunch period, were all complex factors that needed to be considered during the design process. All these factors were implemented successfully through a well resolved and fully coordinated plan.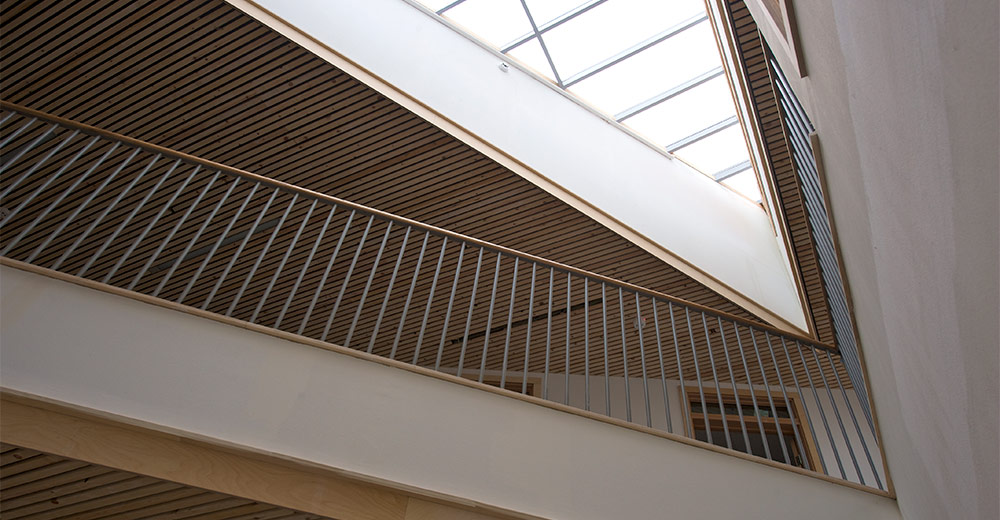 Early massing model illustrating shared zones between school spaces in red (shared school halls, canteen etc) with shared administration within the blue and yellow areas.

Typical section through the main activity zones illustrating how the design intentionally encourages natural ventilation and ingress of natural light.

Architype Team
Elrond Burrell
Kate Yoell
Tom Mason
Project Partners
Building Services

E3 Consulting Engineers LLP

Structural Engineers

Price & Myers LLP

Landscape Architects

Coe Design Landscape Architecture

Arts Programme Artist

Zoe Partington Sollinger

Contractor

Mansell Construction Services Ltd
Accolades
Winner of the BCSE SEN School of the Year 2011